Welcome to my Projects Page!

Here you can find a collection of
my projects/training programs in the present, past and in the future!

Last updated: Mar 13, 2018

Click on a logo for more information on that project (though not all logos are linked...)
These logos are not very artistic but really simple, this is my philosophy of doing things.

There are so many logos (so many programs?!) that it might take years to load!

There are too many projects I had done and I want to do.
I will keep on adding more from time to time!
---


My always BIGGEST projects/training programs from past to now and into the future: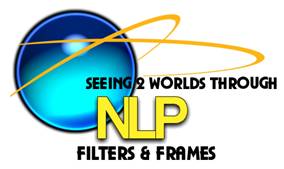 NLP Practitioner Program is always my favourite flagship program.
A 130-hours program that trains people to gain self-awareness through more frames and less filters.
You are going to learn how to think accurately. What can be even more important than this?
2018 is our 20th years in training NLP Practitioners in HK.
Want to learn more about NLP, read my articles on NLP!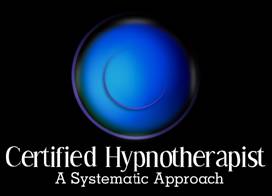 I am teaching the Certified Hypnotherapist Program since 2001.
This is the most comprehensive hypnotherapist training you can find.
108 hours face-to-face training + 30 hours self-studies.
Articles on Hypnosis, written by me.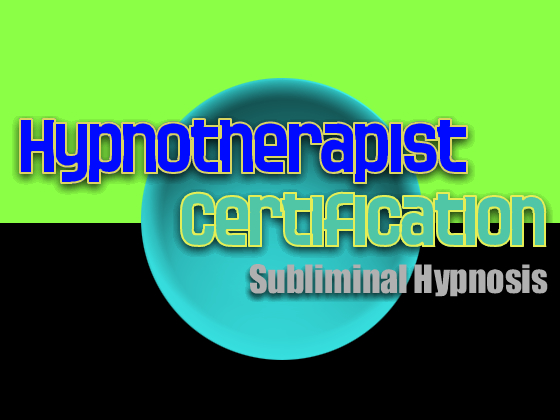 I launched a completely new Hypnotherapist Certification Program in 2016.
Totally new stuff!
A positive approach in hypnotherapy. Very comprehensive.
108 hours face-to-face training + 30 hours self-studies
Why a new program?
There are so many to learn to be a great hypnotherapist!
Next Intake: Oct 2018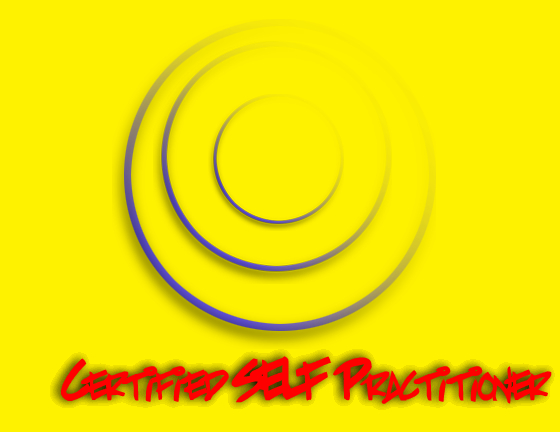 Another new Core Program in 2016.
The Certified SELF Practitioner.
8 integrated approaches for fullest life fulfillment.
80 hours of very advanced training.
Next Intake: 2020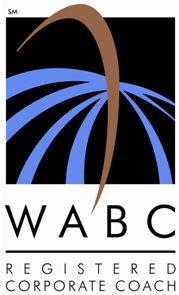 The Corporate Coach Program, leading to the RCC Designation
an approved program of the Worldwide Association of Business Coaches.
The first in Asia.
I am the very first one to introduce professional coach training into the Greater China Region.
I trained more coaches than anyone else in HK since 2000.
My articles on Coaching.






---


I've created >180 programs. I love all of them.
But some of them I like more. Here are some of my favourites: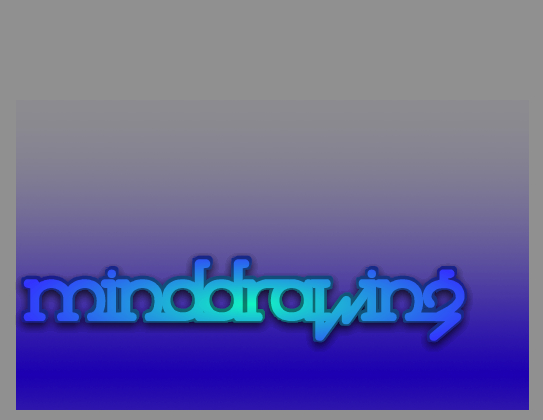 Mind-Drawing Program
It is about a new form of art!
It looks great and it helps to leverage your body-mind health, too.
You can master all the fundamentals in just 4.5 hours and start to create your own art!
More advanced Zentangle drawing?
Look for the Advanced Mind-Drawing (Zentangle Advanced)!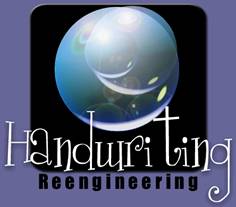 Handwriting Reengineering.
Your handwriting reflects your personality.
Beware that it is not 100% scientific!
Handwriting analysis is the cummulative results of years of experience in observing people's handwriting.
This program was first done in 2005. Then again in 2008 and 2014
Next Intake: 2020.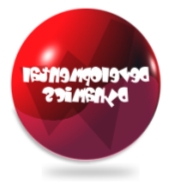 Developmental Dynamics
Looking at the other sides of the force behind development, personal & organizational!
Prepared for 8 years and.
The program is so interesting, and so hard that...
it drains people's energy, trainer's & participants'!
So exciting!!!
Next: 2020!
---
Want some advanced programs?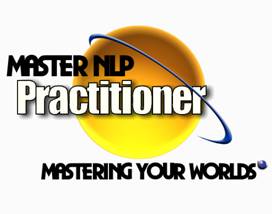 Master NLP Practitioner is not just a collection of advanced NLP skills.
It is the "how-to" of mastering NLP, mastering yourself and mastering life.
It is about being a master of NLP.
Only done once every 3-4 year.
Next: 2022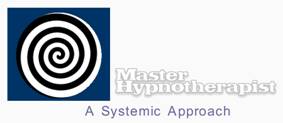 Master Hypnotherapist Program, art & science of hypnotherapy.
I teach all I know about hypnotherapy in this program.
It is a systemic thinking therapy course in hypnosis.
Done only every 3-4 years. Next: 2019.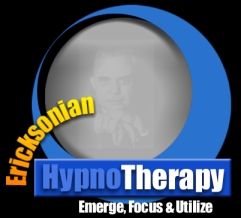 There are 3 major interventions underlying Erickson's approach on Therapy.
If you don't know them, think again whether you really understand Ericksonian Therapy.
A more comprehensive and very in-depth Master Ericksonian Hypnotherapy Program will be launched in 2019.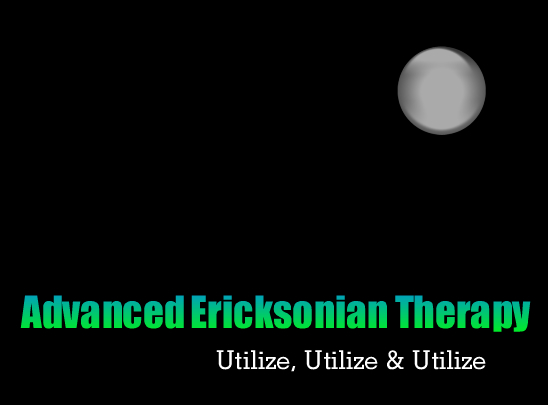 Advanced Ericksonian Therapy.
I launched the program in 2013.
My most advanced "therapy" program.
It takes me years to prepare for it.
Next Intake: 2019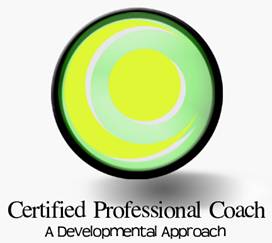 Certified Professional Coach Program, a "new" program was launched in August 2009.
I prepared it for 7 full years since 2002.
100+ hours, very comprehensive and intensive.
Graduate Diploma difficulty level of learning & research.
We focus on the "level 3 learning" of our clients.
Not just "openings" you learned in registered level!
I stopped doing this program anymore.
Another new advanced level coaching program might be launched in the near future.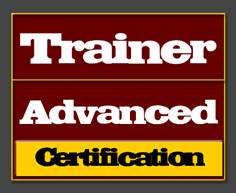 Only for Registered Workshop Trainer graduates.
Very advanced skills in presenting and designing programs.
Absolute Amazing Stuff!
To be launched in 2020, hopefully!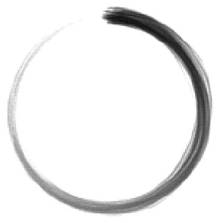 New Coded NLP - the new code is actually the traditional code that so many NLP Practitioners & Trainers forgot!
Level 1 is about the traditional code.
Level 2 is about the newest applications of NLP!
Will there be Level 3? You guess!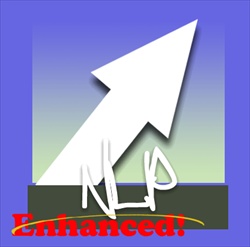 NLP Enhanced, skills and knowledge not taught in Practitioner & Master Practitioner Programs.
You will learn New Coded NLP 1, Source-Codes of NLP and the Framing Cycles.
I might do this again in 2020.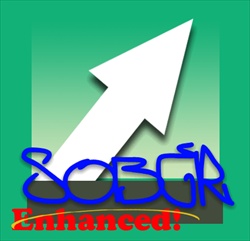 SOBER Enhanced, 4 never disclosed SOBER Therapy Skills.
Enhance your level of helping yourself and others in hypnotherapy.
Level 2 Certification of SOBER Therapy.
Next: 2021!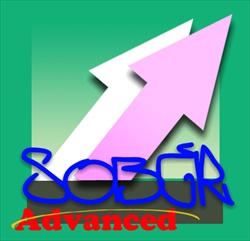 SOBER Advanced, Level 3 Certification of SOBER Therapy.
Advanced studies of SOBER Hypnotherapy System.
Expecting breakthrough in therapeautic results.
Will be done again in 2022 or never!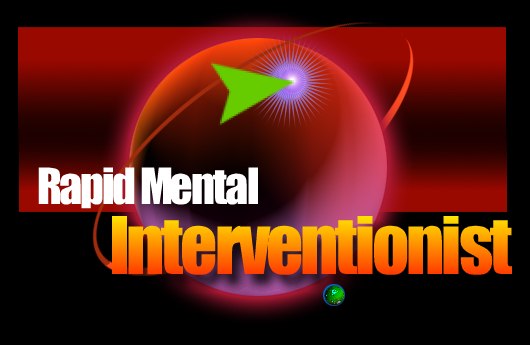 Rapid Mental Interventionist Certification .
We need to intervene. We love to intervene.
But most of us never learn how to intervene effectively.
This is a system that you can use again and again throughout your life!

Launch Date: July 14 2011
(Last minute's updating: It was launched in July. Over 50 enrolled!)

Next Intake: 2020





---


The following are some of my new programs I am actively working on: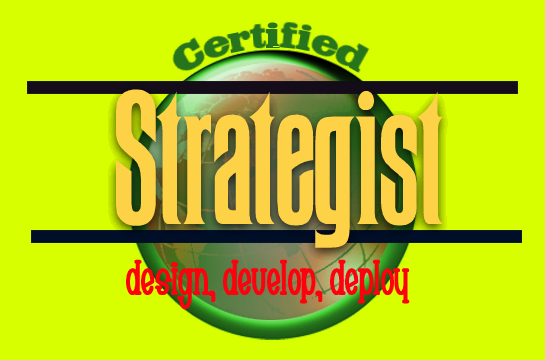 Certified Strategist.
Strategy is a strange enough word. We use it, but most of us seldom really understand it!
We are too focus on our "next steps", but forget our tactics and strategies.
Be a Strategist!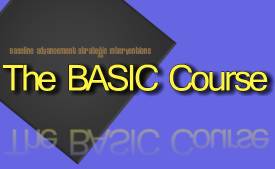 The BASIC Course.
Very basic, and very non-basic.
I planned this program for 3 years. I will do it very soon, only for our non-basic students!
This is our Baseline Advancement Strategic Interventions Course.
All my ideas in one single program!
This New program launched in 2013!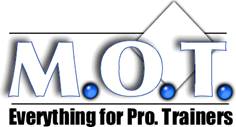 Master of Training.
I provide you all the material to train your staff in nearly everything,
from communication, to problem solving, leadership, human relationship,
self management, motivation, etc.
Be a professional trainer of your people.
With these materials, everyone can be a Pro'!



---


I write quite a lot of email newsletters, you can subscribe them free, like: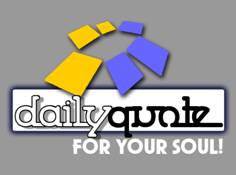 Daily Quote for Your Soul.
Everyday, you get an inspiring quote!
Simply send a blank email to quote4soul-subscribe@yahoogroups.com to subscribe.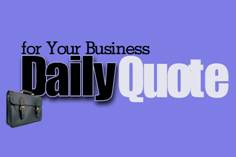 Daily Quote for Your Business.
Want some daily ideas to improve your business and your career?
Send a blank email to quote4biz-subscribe@yahoogroups.com to subscribe.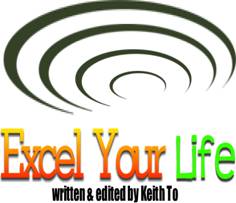 Excel Your Life Newsletter, a monthly email newsletter, with both Chinese and English articles.
It is about personal and business development, NLP & Hypnosis, Coaching & Facilitation.
I published this newsletter for 14 full years
and it is in its 15th year to serve you.
Send a blank email to excelcentre-subscribe@yahoogroups.com to subscribe.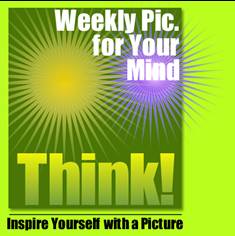 Every week you get a new picture to think.
A picture is better than thousands words.
Send a blank email to weeklypic-subscribe@yahoogroups.com to subscribe.
I had stopped sending out pictures in the past few years.
I want to collect more meaningful ones before continuing.
I am nearly ready to restart soon.



---


Want to see all of the articles I have written?



Then go to Ideas & Thoughts of Keith To!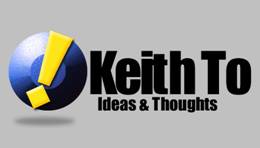 This is my collection of all my articles.
You can find them at www.keithto.ws.
Or just click the above logo to see what I had written on
NLP, hypnosis, coaching, facilitation, systemic thinking, personal development & business development.
> 1,840 articles!!!
It keeps on growing, ever & forever!




---


And some new & old certifications, like: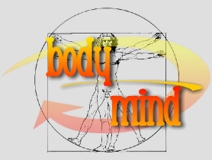 Body-Mind Therapist Certification
Body and mind are inter-related.
We can heal our body from our mind or vice versa,
if we know the links between them.
Find them in the Body Mind Therapist Program.
Next Intake: 2022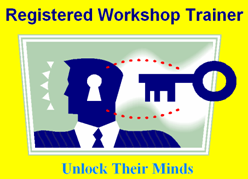 So many graduates (they are already professional trainers) said that they learned so much from this program.
You can't learn them elsewhere, you can just learn from the Registered Workshop Trainer Program.
I am so sure of this!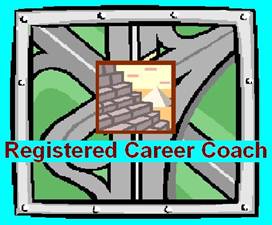 What does a Registered Career Coach do?
He/she coaches themselves & others in career development.
Why needs career coaching? Because career development is a totally different skill.
Next Class: Dec 2019!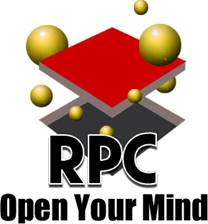 The Registered Personal Coach (RPC) Program, my very in-depth coaching program.
It is always known to be very difficult, but very useful.
Next: 2021, or might be a bit later.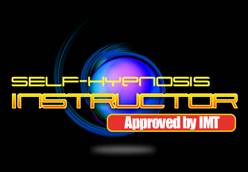 The only approved program of Self Hypnosis Instructor by the Institute of Mental Technology.
Your graduates can go directly into module 2 of our Certified Hypnotherapist Program.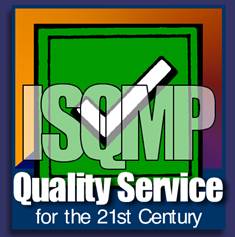 International Service Quality Management Practitioner +
QualiCert Internal Auditor Certification from SGS.
Must-learn if you are in the service industry.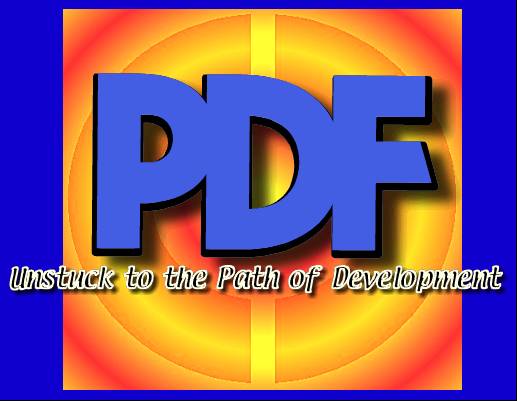 Personal Development Facilitator.
Making personal development easier for your clients and yourself.
30 PD Principles, 25 PD Formula, 48 PD Masters Wisdom Bank, 20 Life Elevating Strategies, and more.
I did this again in 2015!
Will do this again in the future? Might be 2020!




---


I also created some organizations, for the convenience of you and me, like: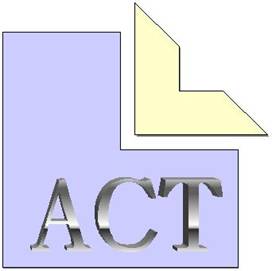 The Association of Coaching & Training.
We always look for recognition from overseas, why we don't establish our own standards?
This comes the ACT!
We set standards for coaches, trainers and facilitators.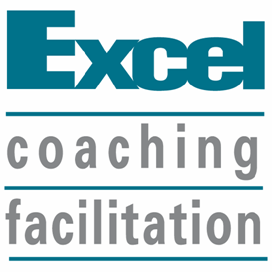 The Excel Centre is going to become the Excel Institute,
which is going to be a school with over 160+ programs,
all designed by me.
Some are live-classes, some will be delivered through the internet.
This is one of my exciting projects upon my active retirement few years later.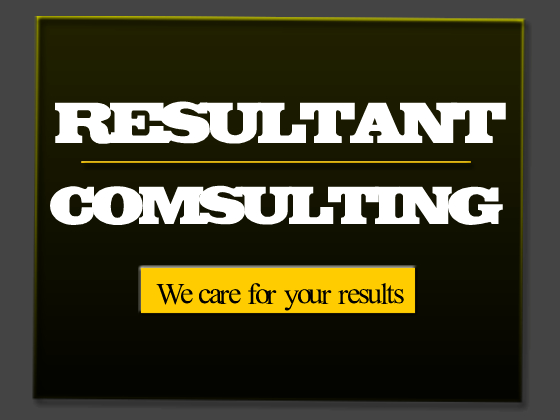 The Resultant Consulting, my executive search service.
If you want to recruit someone really senior, I can take care it by myself. Email me at ask@keithto.com.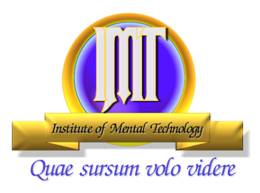 The Institute of Mental Technology, est. in 1997.
Our training and certifying body of NLP Practitioners, Hypnotherapists & Body-Mind Therapist.
One of the longest established schools of NLP & Hypnosis in Hong Kong!



---


And some of the books I co-authored:







My own classic. 42 ways to learn faster and better.







This is actually a NLP book. Using NLP for creativity and innovations.







The first coaching book published in Hong Kong.







My best-seller. Do you want happiness?
I want!
It is now in her 9th printing!







Another book on coaching!
42 sets of coaching questions to help people.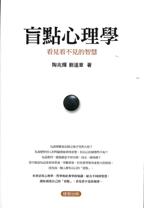 The first book of my third Trilogy, the Psychology of Blindspots
was published on April 8 2009.
It tells you everything about how we form blindspots in our thinking and...
how to reduce them!
3 printings in 3 months!





Systemic Thinking, the second book of my third trilogy.
It is our second step of thinking to practical wisdom.



---


I always see myself as one of the most creative trainers in the world!
Who had created over 161 programs?
I have designed and conducted hundred of programs in the past.
I might do them again in the future.
Too many things, too little time!
See how many you have already done!

(Not all programs are listed here, simply because many of my older programs don't have a logo!)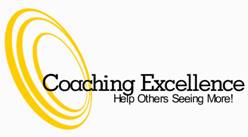 I put all the core and fundamental skills and concepts of personal coaching into this 12-hours Coaching Excellence Program. (It is now expanded into a 15-hours program!)
I had done it for 18 times since 2001.
If you only want to learn coaching, this is the program for you.
I decided to stop doing this program in 2016.
Instead, I launch a new coaching program, the Coaching Essentials.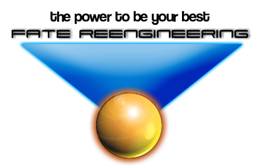 You can change your fate and your life by simply understanding and then mastering your personality
in this Fate Reengineering Program.
You are going to learn 3, not 1 personality systems in just 14 hours!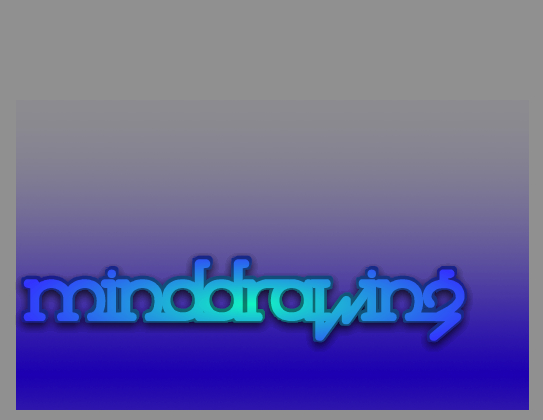 Mind-Drawing Program
It is about a new form of art!
It looks great and it helps you to focus and enhances functioning of your mind.
You can master all the fundamentals in just 4.5 hours and start to create your own art!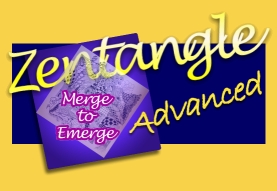 Zentangle Advanced. Level 2 of Mind-Drawing Program.
Even more tangles to untangle your mind and your life!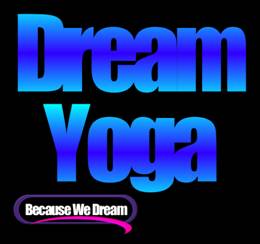 Level 1 & Level 2
This is NOT a yoga program!
Dream Yoga is about improving yourself with dreams.
Only done once every 3 years since 1999.
Learn 4 systems in one single program.
You can interpret your dreams and help yourself and others by dreaming!

Our last workshop was in Sept 2015.
Next one? 2019!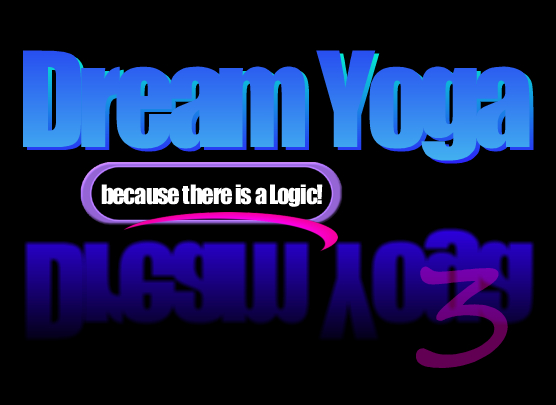 The new, most advanced Level 3 had been launched in 2012.
We study the hidden aspects of how Freud, Jung and Fromm analysing dreams.
We do this every 3 years!
Next: 2019.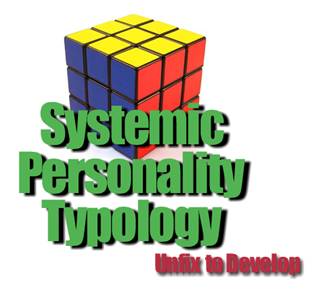 Systemic Personality Typology is the Step 2 of Fate Reengineering Program.
This discloses the "source-codes" of both enneagram and MBTI.
Topics to be covered: Jungian Persoality Psychology as a stepping stone to Individuation,
Enneagram of Life, Enneagram of Knowledge, Enneagram of Business,
plus more...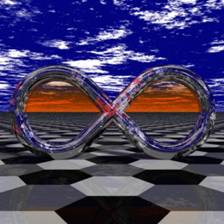 Systemic Thinking Course.
A difficult program.
Systemic Thinking is not systematic thinking, or systems thinking.
It is more than any of them.
It is one of my 3 basic concepts in getting anything done!
I might do it again in 2019!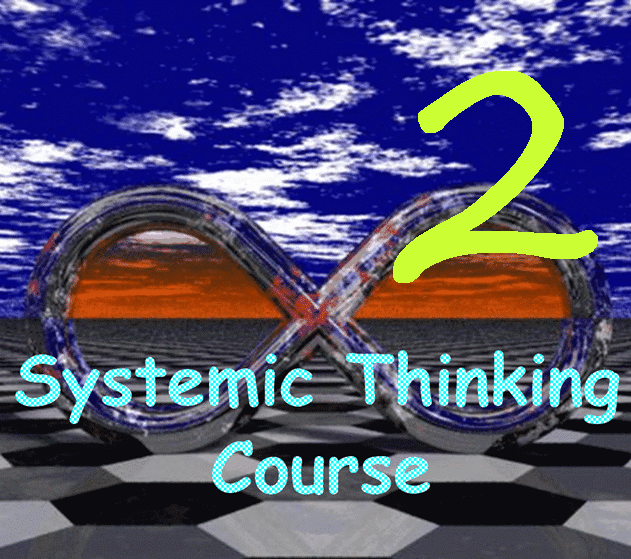 Systemic Thinking Course Level 2.
The world is complex.
We need to understand it!
We learn to see through comlexity and chaos.
This is my new program in 2012.
Will be done again in 2019!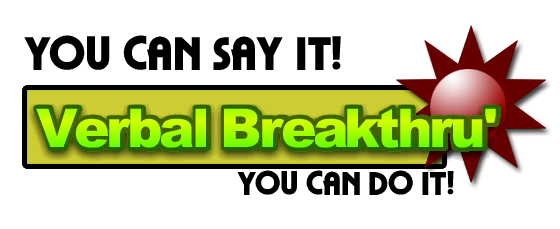 Language Breakthru' or our new title, Verbal Breakthru'
We did this in 1998, then will be again in 2012! (Over 150 classmates enrolled!)
In 12 hours, you make yourself into a great speaker,
no matter where is your starting point!
Next? 2022!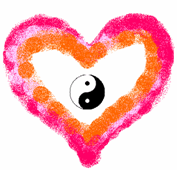 Mental Symbology Level 1, symbology of problems, symbology of solutions,
symbols of Jung and symbols of Erickson.
And more importantly, the 12 unique questions of symbology.
Mental Sysmbology Level 2, another 12 cutting-thru' questions of symbology,
symbolic Jungian Individuation, ASI: Process, symbols of emotions.
Level 3, our most advanced level of Mental Symbolgy,
is going to teach you how to intervene conceptual thinking directly with symbols.
Next Intake: 2022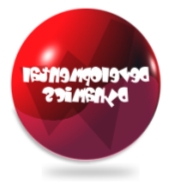 Developmental Dynamics - Looking at the other sides of the force behind development, personal & organizational!
Prepared for 8 years and. It was done on December 12 2009!
Next: 2019.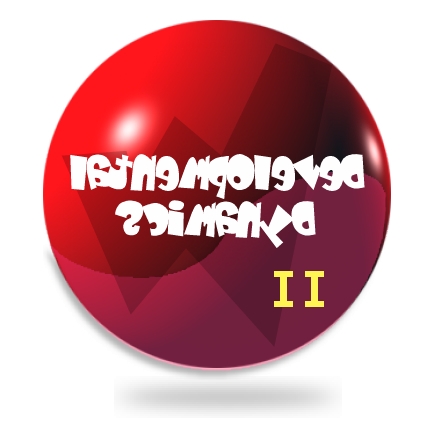 Developmental Dynamics 2
Looking at the other sides of the other sides of the force behind development, personal & organizational!
Very advanced information, i.e. difficult stuff!
Who need it? Anyone who want development!
To be done again: 2019.

Level 3? Coming!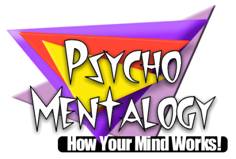 Personal development Techniques based on classic researches in psychology.
A great companion tool for the Neuro-Mentalogy Program .
Date for the Program? March 2010!
Next: No idea yet!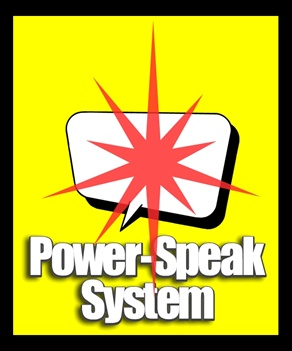 Power-Speak System, learn public speaking and be a semi-professional speaker
in less than 3 hours!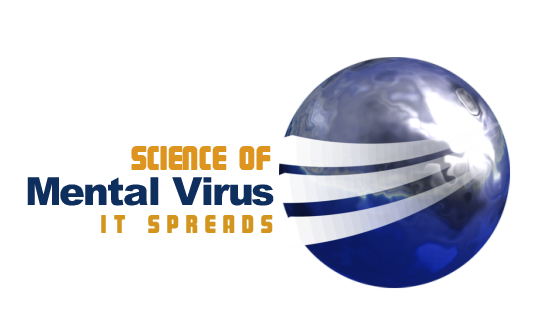 Mental Virus Program.
Make your ideas spreading like virus.
And keep yourself free from infection of others' virus.
It was done in 2011 and probably never be done again!
(This is my usual practice: some of our programs only be conducted once!)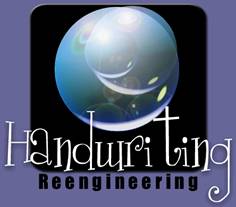 Handwriting Reengineering, 12-Hours Level 1 Foundation Course that I did in 2005, and again in 2008.
Your handwriting reflects your personality.
Learn to know yourself and others more.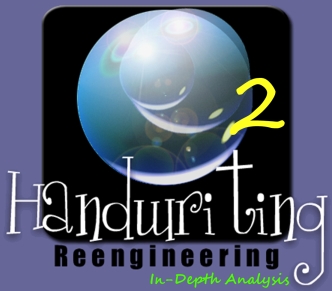 Handwriting Reengineering Level 2.
In 2008, I added another 12 hours of advanced material to form our new
certification program, Level 2 Advanced Handwriting Analysis.
Learn everything to analyze people's handwriting, in depth!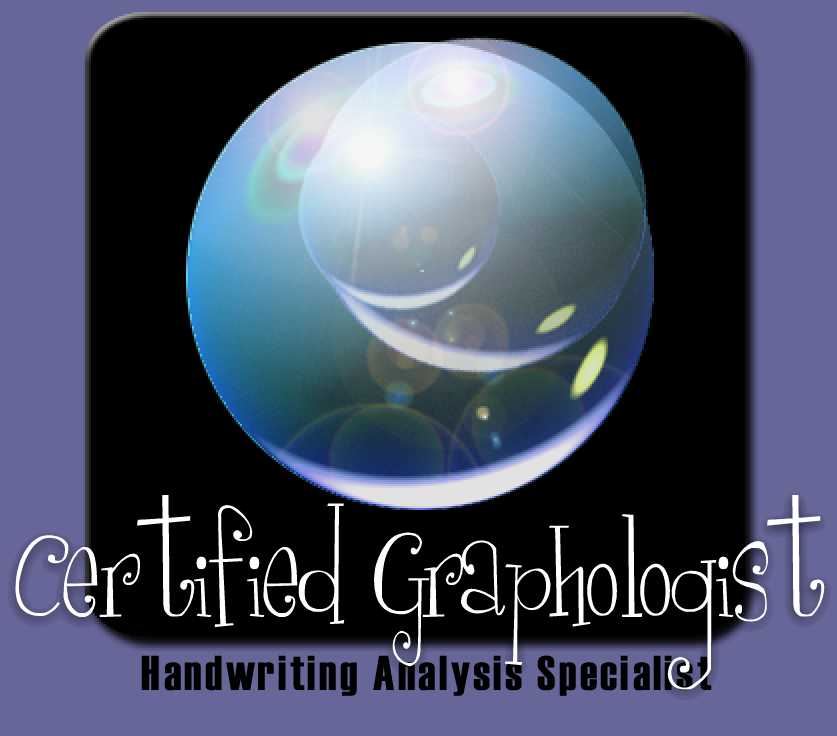 People asking me about Level 3 Program. Yes Level 3 = The Final Level, the Certified Graphologist Program!
I am planning to select just a few classmates to attend this ultimate level. Are you going to join?
When? 2014, mightbe.....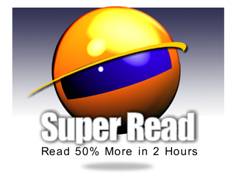 Increase your reading speed by 50%, or more just in 2 hours.
So I call it Super Read.
When you can read faster, you can read and absorb more!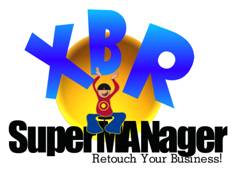 Extreme business re-tounching!
My very expensive program in 2008.
1 single day program, at HK$10,800!
You can't be a Superman, but you can absolutely be a SuperMANager!
This is the Level 3 Secrets of 21st Century Business Management!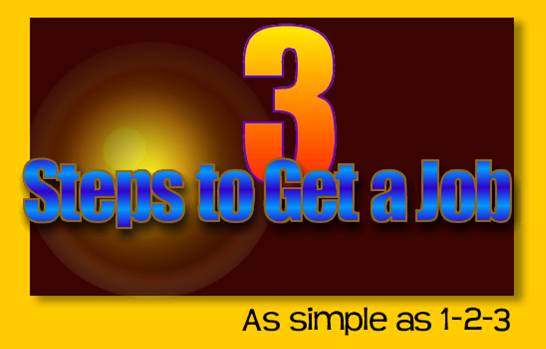 3 Steps to Get a Job, get a job just in 3 steps!
Your application letter, resume and interview.
Most of us do not know that they don't know how to properly do the above 3's.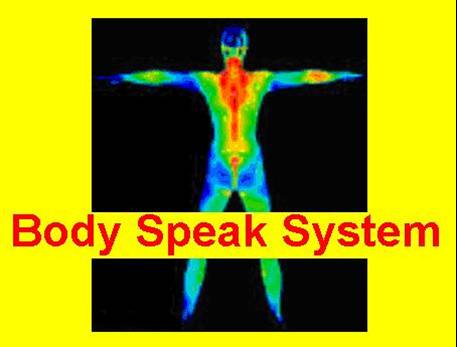 Subconscious Body Language System.
You do not just learn how to detect body language,
but to use them to speak!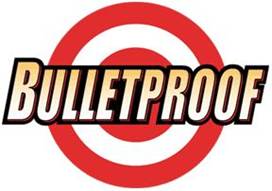 Want a bulletproof jacket for your life & your career?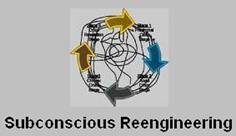 You will learn to understand themselves from the other side of your mind.
All done through Subconscious Projection Techniques.
Subconscious Reengineering is my most tiring program for me!
Level 1 makes you understand yourself at a great depth.
Level 2 turns you into the Master of Subconscious Projection!
Level 3? Yes, in 2019 (mightbe)!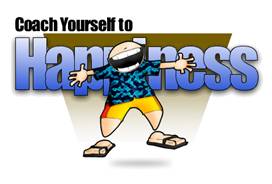 Research found that people in Hong Kong are not happy!
There are 10 ways to become more happy!
So, Coach Yourself to Happiness.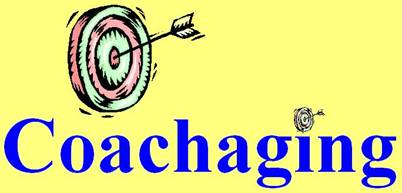 Being a coach and a manager at the same time!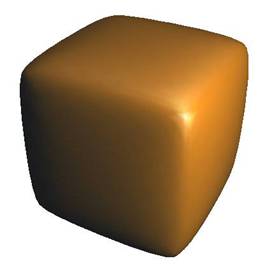 Business By Design Program - applying design concepts to business excellence.
2nd Part of our 3-Parts Sequence to Design in Business Series.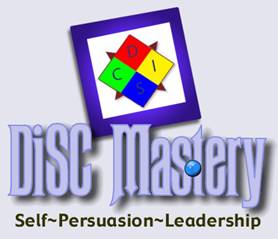 DiSC Mastery, 3 applications of DiSC Profiles,
self mastery, persuasion mastery & leadership mastery.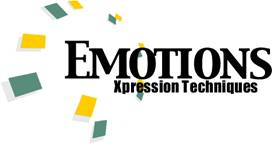 Express them or they will hurt!
And express them before they hurt!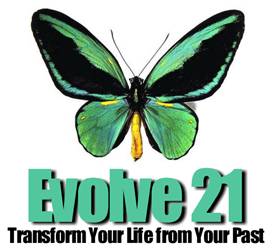 21 skills of transformation!
Use your past to create a better future!
Done every year since 2005, as a bonus item for the Registered Corporate Coach Program
& the NLP Practitioner Program.
It is now done only once every 3 years.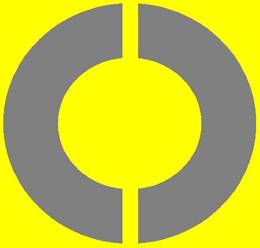 Foundation Personal Facilitator Program.
You learn how to facilitate personal processes and to be self-generative!
This is a bonus 12-hours course for the participants of our NLP Practitioner Program since 2004.
We now conduct this only once every 3 years.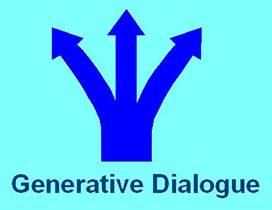 Are you having dialogue with others?
Are your dialogue generative?
It was done once in 2004. Oh, I need to do it again.
It is sooooo cool!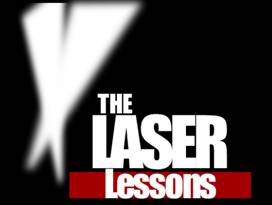 24 concepts in business and personal development in just 8 hours!
There are so many information out there.
We need a faster way to learn and train!
What way? The Laser Lessons!
The New, Totally New Laser Lessons will be in 2019!








People can't lead because they simply do not know what leadership is!
I did this in 2006. I am currently revising it into Leadership 2020!
When? Before 2020, hopefully!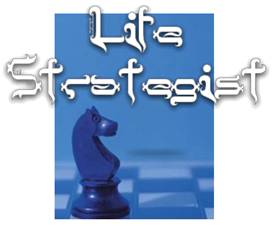 The Life Strategist Program gives you Personal Development Strategies + Problem Solving Strategies +
Personal Promotion Strategies + Personal Finance Strategies.
A total of 231 different strategies!!!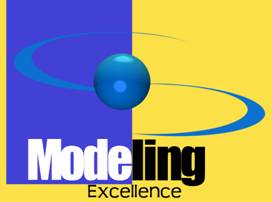 Modeling Excellence is not one single program, but a series of programs using the technology of modeling in NLP.
I put NLP Modeling into your daily life!
The first one is the 3 Elements of Excellence of Highly Performing Companies. (2007)
The second one is 13 World Patterns. (2008)
The third one is Successability Seminar. (2009)
The 4th one is Neuro-Linguistic Job Seekalogy. (April 28 2009)
The next one will be in 2019, or 2020!
I will report more of my modeling projects. More to come.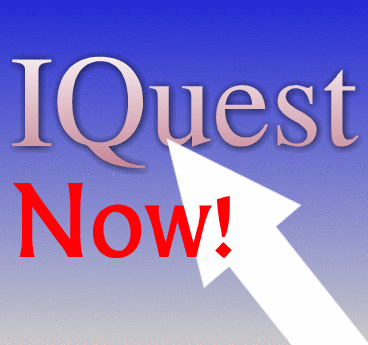 IQuestNow!
Instantly increase your IQ, within hours.
What is intelligence? How good are you at understanding.
IQ, unlike many people think, is the single most important factor of success in life.
Scientifically-proven techniques!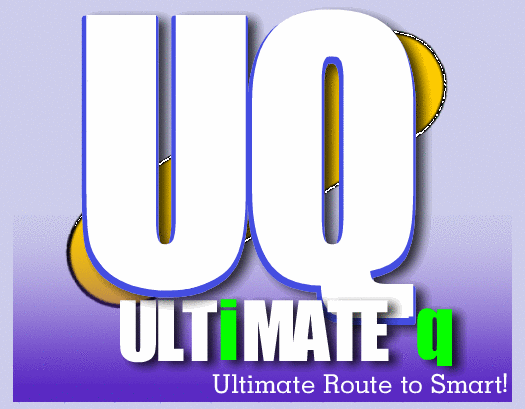 ULTiMATE q.
Ultimately enhancing your Intelligence.
Becoming ultimately smart, you get more chance of success & happiness.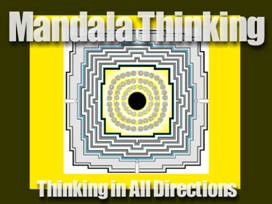 Age-old wisdom of thinking, transformed into modern use.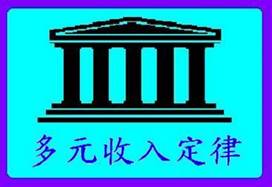 The single most important step not to be poor - establish your Multiple Pillars of Income.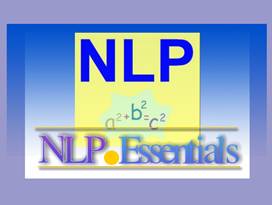 NLP Essentials, my 8-Hours Free Program that I conduct every year since 2004.
You can learn the core stuff about NLP that nobody teaches.
Over 9,300 people have attended!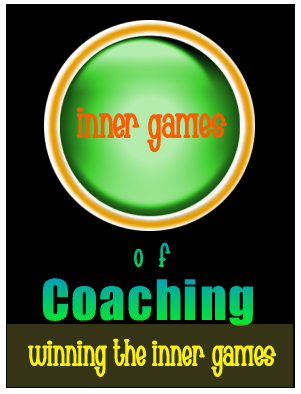 The Inner Games of Coaching.
In 2010, I updated the concepts of a classic book in coaching,
the Inner Games of Tennis.
I made this program free to my coaching students.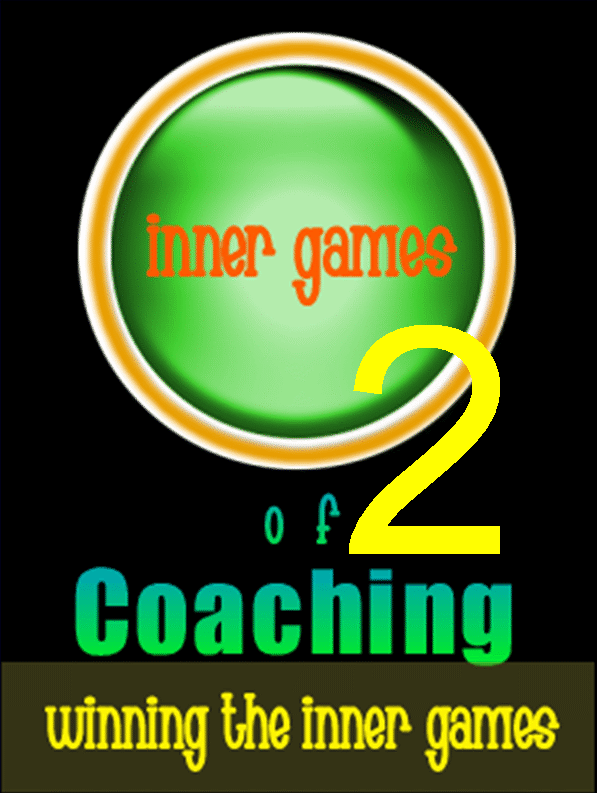 The Inner Games of Coaching 2.
In 2011, I continued updating more concepts from the classic book.
Again, this was free to my coaching students.
Next: 2018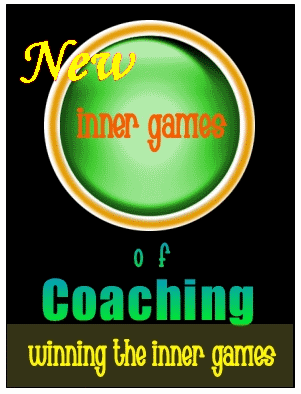 The New Inner Games of Coaching.
In 2012, I integrate both the Inner Games of Coaching 1 & 2,
adding even more materials.
It becomes the New Inner Games of Coaching.
It's free to everybody, who want to learn real coaching.
Done in 2017 again.
Next? I don't know!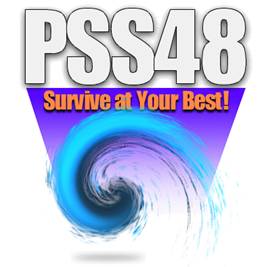 Personal Survival System.
Keep yourself survived in this ever-changing world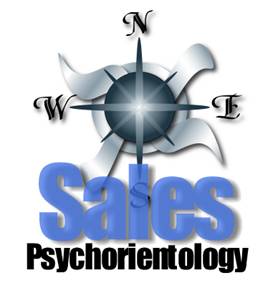 No selling technique taught!
You learn how to orient yourself to sell and orient your clients to buy!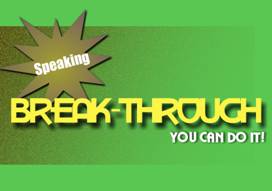 Speaking Break Through, Will be done again in 2020!
You will be good at speaking in 6 sessions, 12 hours.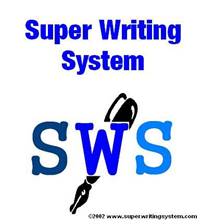 Super Writing System, first time done in 2002.
Done again in 2012!
A lot of secrets of writing that people will read and be persuaded shared.
Next? 2022, might be!!!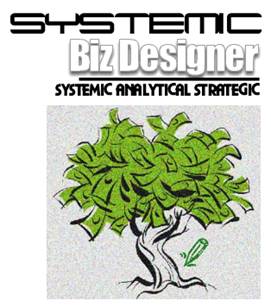 Systemic Business Designer is the Level 1 of our Systemic Business Developmentalism.
Coming:
Systemic Business Archetect,
Systemic Business Leader,
Developmental Dynamics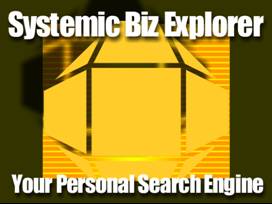 Level 0.5 of our Systemic Business Developmentalism.
This is also the 3rd Part of our 3-Parts Sequence of Design in Business Training Series!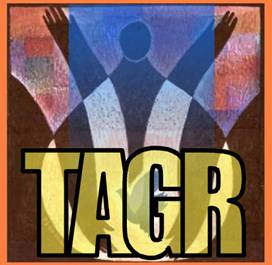 Think and Grow Rich Program, ideas of Napoleon Hill.
Not about money, but about wealth, or even health.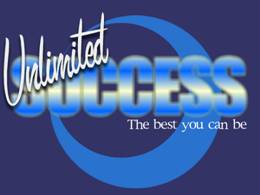 First done in 2001, then 2005.
It becomes Unlimited Failure in 2008, cool?!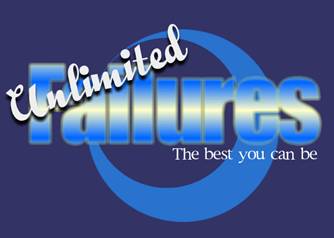 Unlimited Failures.
You will learn the 4 Failogy Concepts, 7 Universal Causes of Failures, 48 Failogy Principles, 129 Failogy Skills.
Learn how to Fail Successfully and Failing Forward.
Go to My Ideas on Failogy.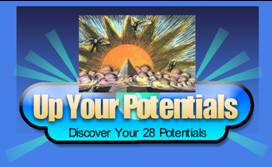 Identify your 28 talents to excel your life, with our Up Your Potential System!








Mind Tech Level 1, the Scientific Meditation &,
Mind Tech Level 2, the Alpha Programming Techniques.
Mind Tech Level 3, the Advanced Alpha Programming.
Mind Tech Level 4 , the Insights Mining.
Mind Tech Level 5 , the Master Class of Ultimate Clarity.
Mind Tech are the subconscious skills that can program yourself (and others) without going through hypnosis.
This is the major part of my Alpha-Movement!
I do Mind Tech 1, 2 & 3, 4 & 5 again in 2017.
Next? 2022.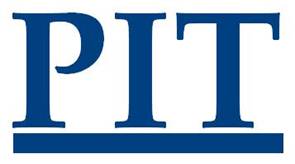 Personal Inventory Typology.
MBTI + Life See Thru' + Life Target At + Life Clear Up + Life Stack Up.







Everybody deserves a slim and healthy body.
I lost 10 pounds within weeks when I taught this in 2002!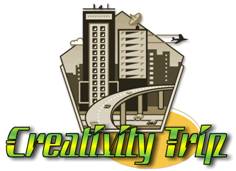 3 Steps to Wisdom Project.
1st step is the Creativity Trip.
You accumulate your knowledge so that you become creative!
Our step 2, Cumformation is coming, very soon!
Step 3? Yes, the Wisdomology!








Metthew Effect.
Going up or going down, you choose!
Choose Now!
Or it could be too late!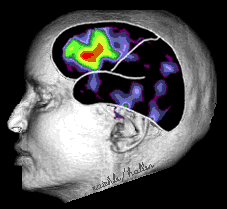 Neuro-Mentalogy, personal development techniques based on concrete neuroscience research.
Level 2 in 2014!!!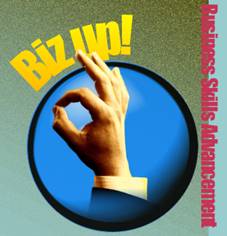 Business Skills Advancement. It can biz up your business!
30 business skills advancement in 3 stages,
personal elevation, management elevation, and leadership elevation!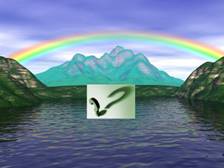 BizSuccess System. I did it in 2005!
It is about Design, not business design, but Design in Business!
Part 1 of our 3-Parts Sequence of Design in Business Series.
We talked about WOW!, Smart!, Beautiful! and many, amny more.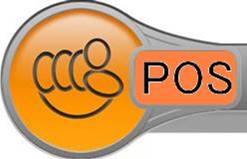 Upgrade your Personal Operating System now,
for a easier and happier life.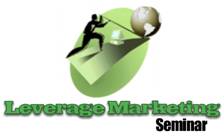 Leverage your business by Leverage Marketing.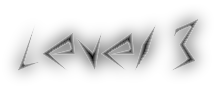 Level 3 Secrets Seminar.
>150 highly confidential level 3 persuasion secrets in a day!








Ultimate Attraction Program.
Make yourself attracting what you want from life!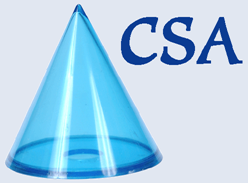 Coaching Skills Advancement.
12 lessons to advance your coaching skill level.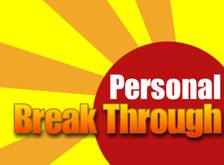 Personal Break-Through using NLP + More.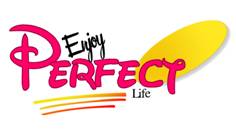 Do you want to enjoy your Perfect Life?
Who doesn't?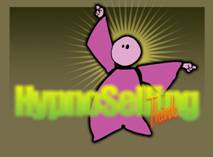 HypnoSelling. Use research-based selling techniques to see.
It sells according to human's psyche.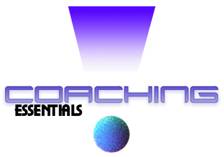 Coaching Essentials = 5 macro skills + 5R coaching system.
Essential for every manager!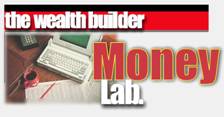 Money Lab, my only program talking about money!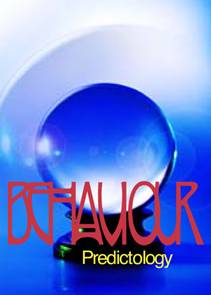 Can we predict others' behaviours?
Yes, if we understand the mechanism of behaviours!
Ah, I like this one. I will work out some time to redo it again......soon!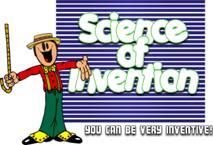 Science of Invention (SOI) .
60 problems to make you master the 9 SOI Formula and 6 SOI Principles.
U can be very inventive!
Forget to tell you something. There are Stage 2 & 3 of SOI!
Of course, they are coming. When?
God knows!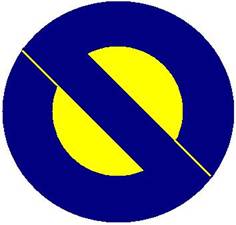 No Selling Selling Program.
Who want to be sold?
Why not selling others without selling?
A new version is coming!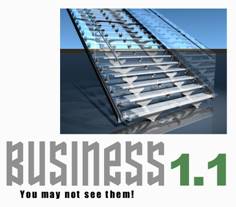 Business 1.1, a free 8-hours business development program in 2008!
Small upgrading, big enhancement!
Mindset 55 + Predictability + Projectability + Developability!
It might be the start of a 3-Parts Sequence of Trends in Business Series!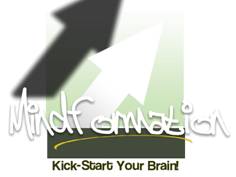 You are going to speed up your mind in these 8 hours.
Transform your mind with our Mindformation Program.
It is also a free program in 2008!
I love things FREE!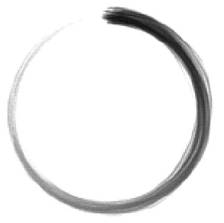 New Coded NLP, my Free Program in 2008!
But it is an advance program!
You are going to learn the very source and origin of NLP.
You will get lots of ideas, no matter you are already good at NLP, or you know nothing about it!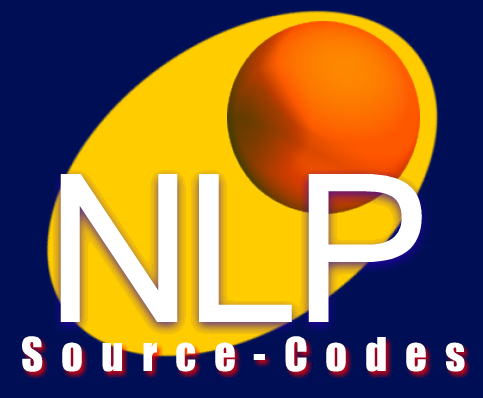 New Coded NLP II.
Further the way of New Coded NLP I.
What you learned is the source-codes of NLP.
So many NLP Trainers know nothing about her source.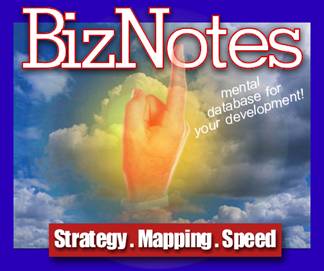 Free, Free, Free again.
BizNotes, a Free business development 8-hours Progarm in 2009!
Learn how to make full use of your notes taken during business meeting, planning or whenever.
You are going to use your notes in a completely new upper level!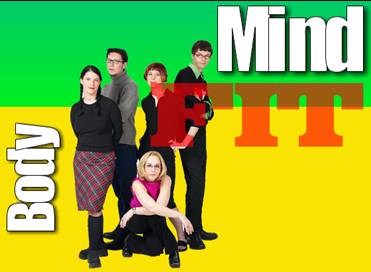 Body-Mind Fit Program.
Another Free program for 2009.
When your body is fit, you mind is fit, too!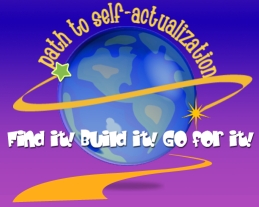 Path to Self-Actualization.
Our Free Personal Development program for 2011.
Be yourself! Be happy!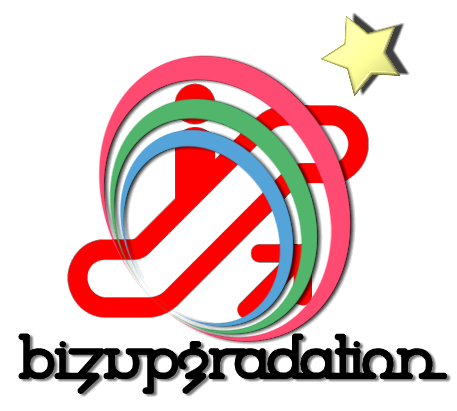 Biz-Upgradation. Our 8-hours free-of-charge business development program in 2011.
Upgradation is improvement beyond limitations.
Set yourself and your business, free from limitations!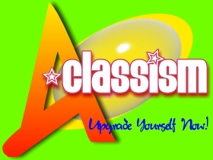 A-Classism.
How to upgrade yourself to an upper class of A?
This program is the application of Maslow's Self-Actualization in Life.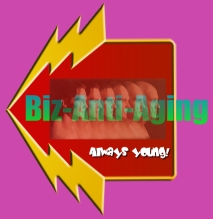 Biz Anti-Aging.
Don't get old too soon, both you and your business.
9+1 breakthrogh strategies to anti-aging!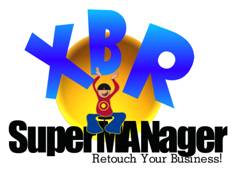 SUPERMANager.
Everything about Marketing & Innovation.
You learn more in this 8-hours program than in a 3-years' MBA.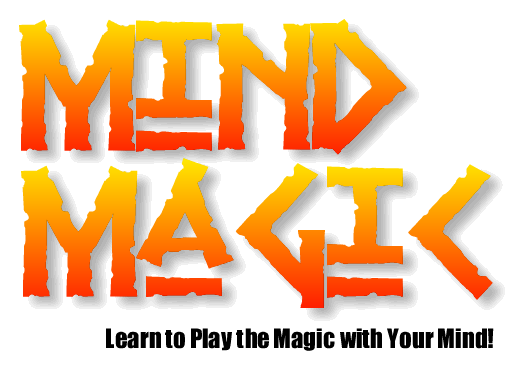 Mind Magic.
Do you want to play magic with your mind?
New ideas, new concepts.
Done once in 2013!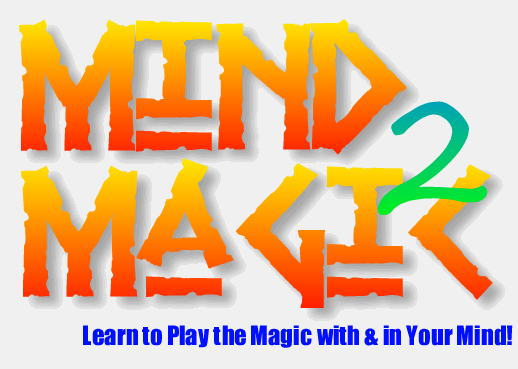 Mind Magic 2.
More Magic.
Deeper Magic.
Done only once in 2013!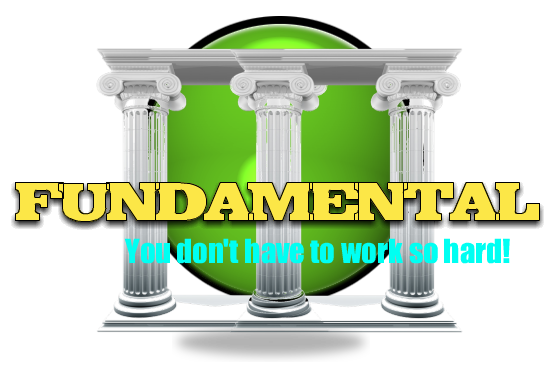 The Fundamental Course
What is Fundamental?
Facilitative Uncovering of Natural Distortions & MENTAL Systems!
It covers all my fundamental concepts of what I practice!
Enrollment? No enrollment!
Only by invitation.
Done in 2012. Next Intake: 2019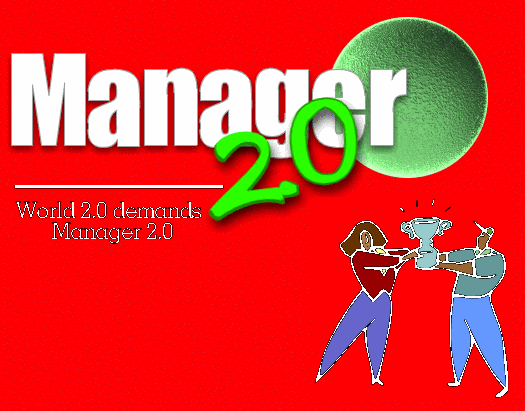 Manager 2.0.
Free 8-hours business development program in 2013.
Manager of the 21st Century.
Be Manager 2.0, or be dead!
---

My new major projects will be on Facilitation.
A technology that helps people and organization getting results faster & easier.
The world is too complex and difficult nowaday.
Making it easier to live and have a life is my aim!
Why not?!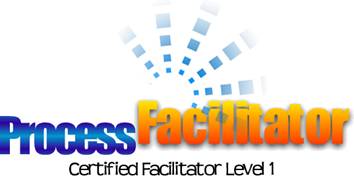 Process Facilitator Program. You will gain the international designation of Associate Facilitator
from the FacilitatorU in the U.S. upon successful completion.
This is the Step 1 to the Certified Facilitator Designation.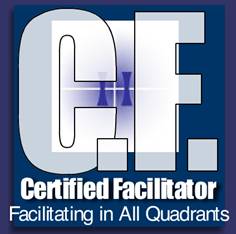 Step 2 of our Certified Facilitator Designation Program.
This is not just about faciltation.
This is part of my mega-program, Developmentalism.
It will be done again in 2019.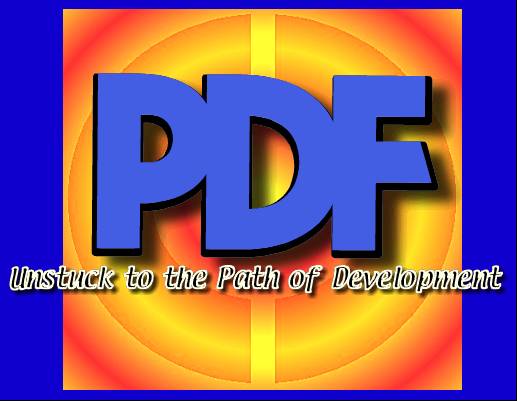 Personal Development Facilitator.
Personal development is so important for anyone.
But many find it difficult!
My aim is to make PD easier for your clients and yourself.
30 PD Principles, 25 PD Formula, 48 PD Masters' Wisdom Bank, 20 Life Elevating Strategies, and more.
I "should" do this again, a more updated and powerful version, in 2015!
Last Minute Update: I did it in 2015!
Next: 2020

---

My new projects, they will keep me busy for a while: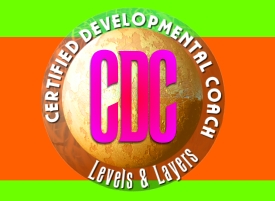 Certified Developmental Coach.
This is about coaching. This is about development.
But it is something more advanced.
But it is something NOT mentioned in all my other programs on coaching & development.
Want development? Want to help others to develop?
It will be launched in 2019, hopefully!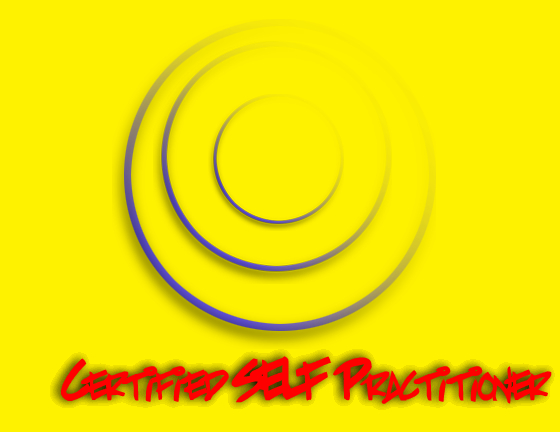 Certified S.E.L.F. Practitioner.
My new concepts on maximizing life fulfillment.
S.E.L.F. is Self-Extended Life Fulfillment.
You are going to learn 8 different major concepts & techniques to enhance your and others' lives.
It was launched in July 2016.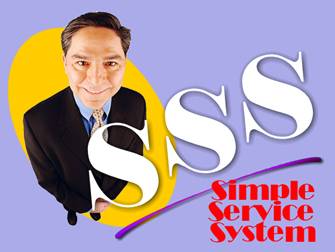 Organizations are investing tons of money and effort to enhance their service level.
Result? Not everybody is happy!
Why? Those customer service systems and training are far too complicated for everyone.
We need a very SIMPLE system to do the work beautifully. Here comes the Simple Service System.
Any organization wants me to train their people with this simple system, I can do it in just ONE single day.
It is too simple for anyone can't understand it.
You do not need to pay me until you see the result! This is better than any guarantee.
Go Here for some of my ideas on Customer Service.





---

Here are my annual routines: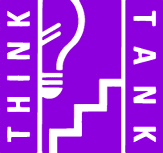 Think Tank keeps our brain, mine and yours fit, simply by using them!
It is about creativity.
During the 2 hours' session, you will learn some new tricks in creativity,
then, we create, create and create!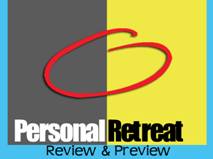 We review so that we can preview.
We preview so that we can get them done!
I do this annually from 2001, but stopped doing it since 2008.
I might do this again in 2020!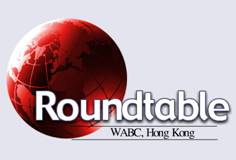 The official Roundtable Meetings of the WABC in Hong Kong.
Update yourself with the latest coaching skills and concepts.
Twice every year!



---

Thanks for stopping by.
Keith

Return to Keith's Home Page, or

List of my Current Training Programs, or
Concepts of all my Programs, or

Go to My Ideas & Thoughts (Full of my Articles, over 1,840)


Like to have a look at my Training Schedule in 2018, go Here.



Contact me at ask@keithto.com if you want to ask me any question about my projects!
Training Programs / Training Courses offered by the Excel Centre & Keith To / 陶兆輝 in Hong Kong:
NLP | Neuro-Linguistic Programming | Hypnosis | Hypnotherapy | Coaching | Business Coaching | Corporate Coaching | Personal Coaching | Career Coaching | Facilitation | Body Mind Therapy | Influencing | Persuasion | Subconscious Projection | Handwriting Analysis | Personality Typology | Communication | Body Language | Systemic Thinking | Dream Analysis | Personal Development | Business Development | Creativity | 身心語言程序學 | 催眠 | 催眠治療學 | 教練 | 輔引學 | 商業教練 | 個人發展教練 | 事業教練 | 說服學 | 筆跡分析學 | 性格形態學 | 身體語言 | 溝通 | 解夢 | 個人發展 | 商業發展 | 創意 | 系統思維 | 合整思維

NLP Practitioner | Master NLP Practitioner | Certified Hypnotherapist | Master Hypnotherapist | Registered Corporate Coach | Registered Personal Coach | Registered Career Coach | Certified Coach | Associate Facilitator | Certified Facilitator | 身心語言程序學執行師 | 高階身心語言程序學執行師 | 註冊催眠治療師 | 高階註冊催眠治療師 | 註冊企業教練 | 註冊個人發展教練 | 註冊事業發展教練 | 輔引師 | 協和輔引師 | 認證輔引師